Company Name:
Kyoushin Giken Co., Ltd.
Established:
October 14, 1982
President, CEO:
Katsunori Kato
Capital:
10 Million Yen
Number of Employees:
20
Address:
5-6-33 Shinomiya, Kadoma-shi, Osaka
571-0017 Japan
Telephone Number:
+81-72-885-4344
Fax Number:
+81-72-885-5931
Description of Business:
Manufacturing and selling a wide
variety of strip and industrial brushes
Certification:
ISO 9001:2008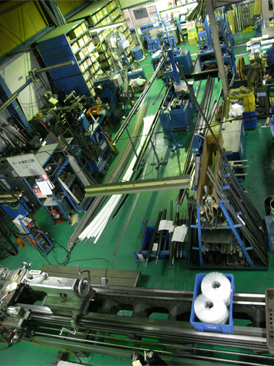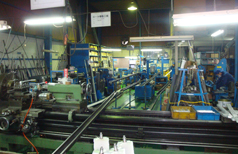 Kyoushin Giken has professionally made industrial brushes in Japan for 30 years. We excel at custom-made manufacturing of special orders of 1 lot and more. If you consult with us about your needs or issues, we can help provide solutions with our brushes.
Experience our product quality and customer service that has been well-tested in the Japanese manufacturing industry where the highest technology is demanded.